Outsource your KYC to Kompli-Global
Let Kompli-Global manage your Anti Money Laundering, Counter Terrorist Funding, Know Your Customer, and Customer Due Diligence processes for you.
Our team of expert AML analysts will conduct the necessary due diligence to onboard, monitor and remediate any alerts to pre-defined standards. Kompli Global can provide the necessary scale without the associated overheads. We can provide a complete end to end service or just take your high volume, low level workload to free up your internal resource and allow them to focus on higher risk priorities.
While companies still retain accountability under legislation, Kompli-Global has the experience, tools and technology to do the 'heavy lifting' to conduct the necessary CDD checks that regulations mandate. Our proven, yet bespoke processes will give you the peace of mind that your CDD is being done right.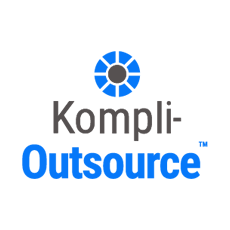 Speak to us about outsourcing
your KYC and other Due Dilligence
Outsourcing Model Options
Client
Onboarding
Kompli-Global will take care of your Business-as-usual client onboarding.
Peak & Overflow
Resource
When you experience a surge in capacity, Kompli-Global can take the strain.
Backbook retrospective
remediation
Cleanse and update your client records. False positive remediation.
Risk Alerts &
Ongoing Monitoring
Flag bad-actor propensity and deal with risk before adverse events. Keep up to date on any changes to your customer's risk status.
Periodic and
Case Reviews
Kompli-Global will help you manage your regulatory obligations.
Deep Dive
Investigation
EDD reports on your target entity when deeper human intelligence and research is needed.
Kompli-Outsource Benefits
Kompli-Global are subject matter experts, focussed on compliance with solid, tested and optimised procedures.
We're able to immediately and flexibly ramp up resources as and when your demand fluctuates. There is no need for you to buy expensive software licences or data we have already invested in the best-in-class technology infrastructure for Sanction, PEP, adverse media, watchlists and third party data.
Our simple intuitive approach reduces friction throughout the customer journey, streamlining client onboarding without delay. We handle and expedite false positive remediation which means that you can reduce office, staffing and training overheads. Our experts monitor all regulatory changes which are updated and deployed as they occur meaning you can focus more on your business and let us handle the end to end client lifecycle.
A complete outsourcing solution.
UBO, PSC and company structure investigation
Linked associates and common directorship mapping
Director disclosure validation
Source of wealth/Source of funds research
Document collection, authentication and secure storage
Video interview recording
Risk propensity profiling
Bank account verification
Filed accounts analysis
Tailored engagement and risk policy processes
Dedicated access to our Kompli-QED™ portal for case/audit review
The decision to onboard a customer is that of the regulated entity.