Do you know if there are 'sleepers' sitting inside your client estate?
A one-off screening of your existing corporate client base to reveal the real-time Status and allow reconciliation of the data. This can be conducted as part of a periodic review or on an ad-hoc basis.
Kompli-Reveal™ will search corporate registries such as Companies House to gain insight into the structure, ownership and addresses of your clients and then reconcile this information against the records you hold to expose and alert you to changes & anomalies such as: Wrong company name, discrepancies with CRN, new Directors, change of address, dormant companies or those that have ceased trading.
Once we have accurate and up to date information, we can proceed to 'wash' the entities though various data screening processes to reveal any potential scenarios that may expose you to risk or non-compliance.
The deliverable outcome of a Kompli-Reveal™ screening process will be a summary report spreadsheet showing flags to where your attention may be required to remediate, approve or make notes.
A managed service is also available to include: Humans analysis to perform a preliminary review and reconciliation of the returned data to eliminate obvious false positives and make corrections to recognisable anomalies, errors and omissions that don't involve risk decisions.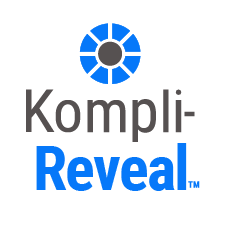 Let us screen a controlled
batch of your clients to
Reveal your exposure to risk.